A watch clasp is the closure of the watch. It's the part of the watch people pay little attention to, even though it's a very important part to look at. Also, a lot of people struggle to open or close certain watch clasp types, so they end up not buying a certain watch. This article will elaborate the different types of watch clasps.
Fold Over Clasp
This clasp unfolds into two halves to allow the watch to fit over the hand. It locks in place with a small hook-type latch.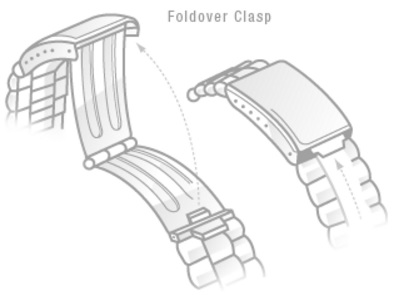 There are multiple variations of this clasp type:
Fold Over Clasp with Safety
Fold Over Clasp with Single Push Button Safety
Fold Over Clasp with Double Push Button Safety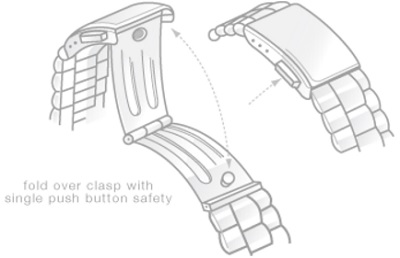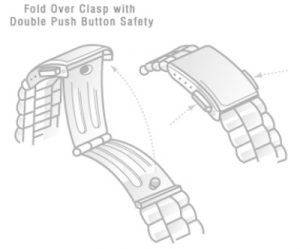 Deployment Clasp
This clasp is invisible when it is closed, it creates the illusion of a seamless band. This clasp is also known as the Butterfly Clasp, because it opens up both ways, with the clasp looking like a set of wings.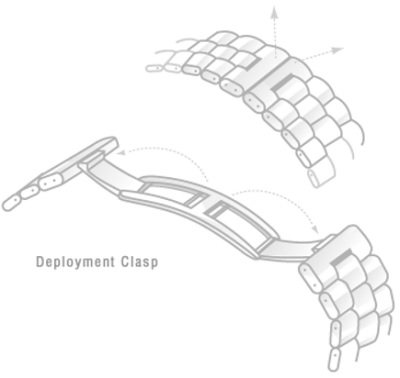 A variation of the deployment clasp is the Push Button Deployment Clasp. The difference with a regular deployment clasp is that there is a safety mechanism, the two push buttons. Press these buttons and the clasp will open.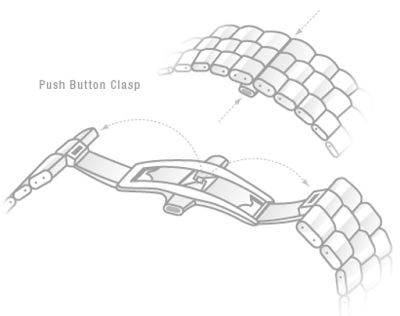 Strap Buckle Clasp
A strap buckle clasp is only used on straps. It is the same type of clasp used on belts. The band must have a series of holes in it, for the buckle to lock in. This clasp is ideal for adjusting the tightness of the watch on the wrist. Most other clasps are not adjustable.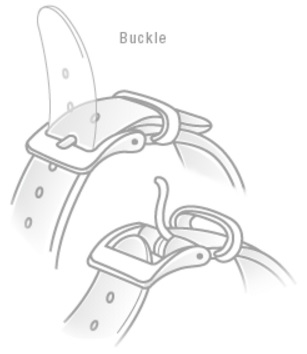 A variation on the strap buckle clasp is the Deployment Buckle. This clasp combines the strap buckle with deployment clasp. The strap is attached to the deployment clasp. A second variation is the Deployment Push Button Clasp With Buckle. It's basically the deployment buckle with an added push button safety.

Final Words
Make sure to look at the watch clasp type before buying a watch. Because of the design of most of the clasps, the length of watch band isn't always adjustable. Other than the designs and safety features of the clasps, there is no such thing as a best watch clasp type. Just make sure that the clasp will stay closed and you're good to go.