The Seiko SRP777 is a relatively new addition to the Seiko Prospex Collection. Prospex stands for Professional Specifications, and as such is sold as a watch that Seiko deems worth of upscale components. Watches found in the Prospex collection will have highend movements, cases, crystals  and bezels. If you want to check out the price of this on Amazon you can skip HERE!
Seiko SRP77 Description
Sleek, stylish and sophisticated, the Seiko Men's Automatic Diver Watch with Black Silicone Strap is a must for any sharp-dressed man. This highly functional diver is designed with a silvertone stainless steel case, a comfortable silicone strap and a black one-way rotating elapsed time bezel. Finished with a bold black dial, luminous hands and markers with silvertone accents and a day/date calendar, this timepiece complements both your work and weekend wardrobes.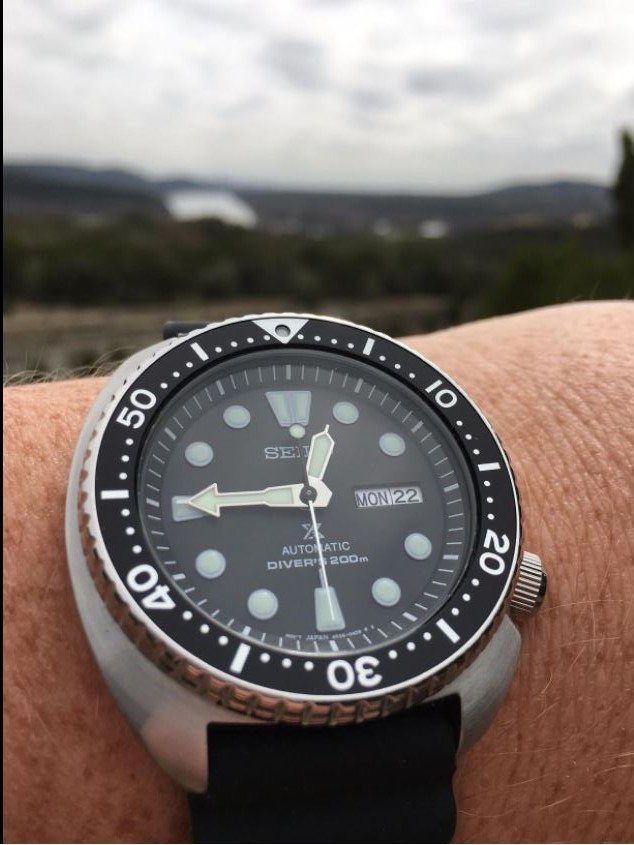 I always said this throughout my other reviews as a rule of thumb which can apply in virtually every domain: You get what you pay for. In most situations the more a product costs, the more it pays for itself over time or holds value for reselling, and the opposite happens for cheaper items. Now based on your budget you can go for the absolute best watch brands like Rolex, Breitling etc. or you can go for a compromise between price and quality (see how I do not consider cheap watches as an option in any way). And there are a lot of watches that stand somewhere between these two extremes which offer good enough quality at a reasonable price. This is exactly the case of Seiko as a brand and of the SRP777 Seiko in particular.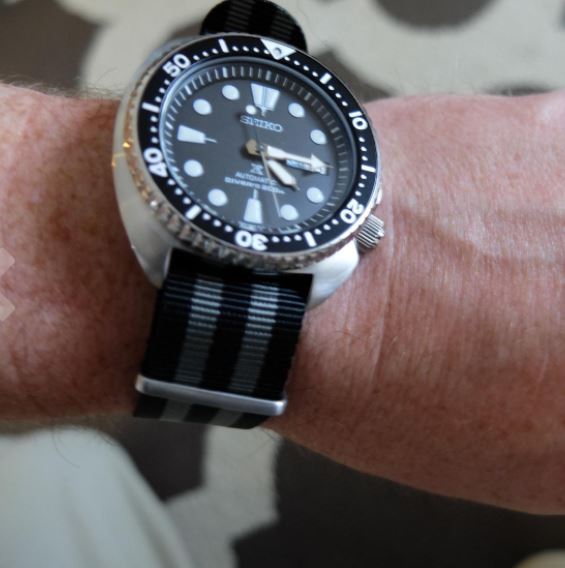 Coming at a case diameter of 44 mm it is neither too small nor too big; I would say this is the best size to express enough masculinity but still maintain a sleek appearance. Speaking of other design elements, the bracelet is made of the same high-quality stainless steel as the case and features a push-over button closing system with a safety closure mechanism which makes it secure enough that it won't fall off the wrist when you don't want it to, but still remain easy to operate. Some people say that the dial is kind of "overcrowded" with too many technical inscriptions, but I would say that it is both a design and functionality element that truly gives the watch its own personality and actually makes it more pleasing and desirable. Since this watch is intended for heavy use, the dial window is made of a scratch and shock resistant Hardlex crystal which also protects the other two sub dials and does a great job in magnifying the fine inscriptions from all over the sides and the background including the index hands. Definitely, the looks of the Seiko were carefully crafted in order to satisfy the fashion-conscious pilots who do not accept compromises on design nor functionality.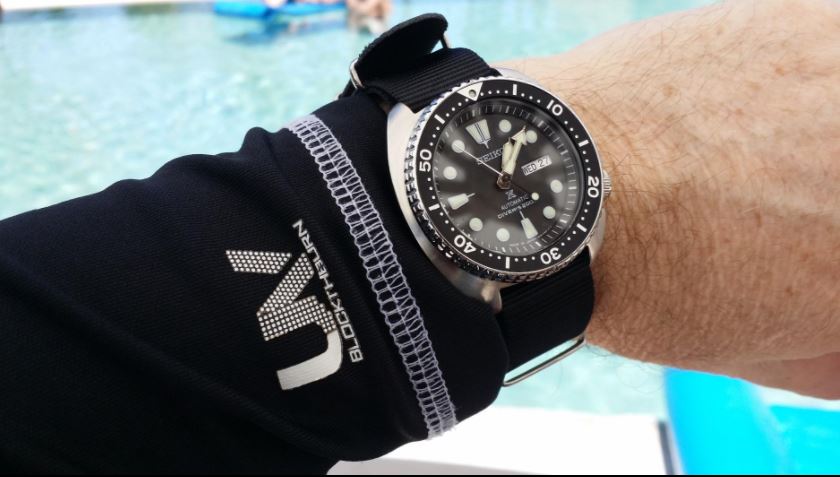 Now that we figured out the design, let's get to more technical characteristics of the Seiko SRP777. The 660 ft. water resistance will give you a lot of freedom regarding any activity that implies big depths of water whatsoever. If you plan on diving without a wetsuit or other kind of other special diving devices, you won't have to worry about the resistance of the watch. Things get tricky only when professional diving comes in, and greater depths are involved.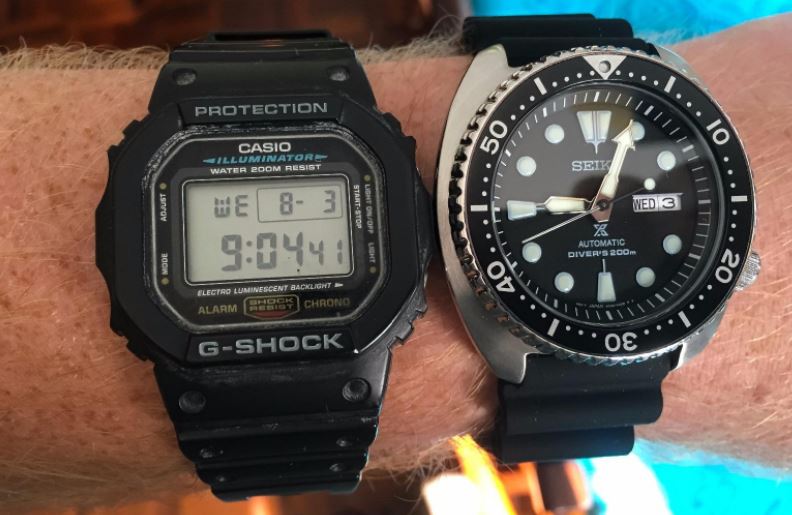 At just over 44 mm, the watch is on the larger size. I feel it fits my 7 3/4 inch wrist perfectly. I've attached several pictures, including one next to my old Casio G-shock DW5600 for reference. The SRP777 is equipped with 4r36 Japanese automatic mechanical movement. It can be wound up by hand and it hacks (the second hand stops when the crown is pulled all the way out). Personally, I find the tactile and audible feedback of hand-winding a watch to be quite satisfying. I'm a bit OCD at times, and the capability to set the time down to the second is also nice. Everything on this watch feels solid. The 120-click unidirectional bezel is tight and rotates smoothly. The included rubber strap is soft and extremely comfortable against the skin. Some larger sized dive watches I've worn in the past have sharp edges or crowns that dig into the wrist, but not the SRP777. The rounded shape of the case, the smooth edges, and the crown at 4 o'clock make this is a pleasure to wear in any position. Lastly, the new lume Seiko put on this watch is super bright and can easily be read in even the darkest conditions. It glows even in broad daylight!
I feel the Seiko SRP777 is a steal at the current sub 400 price point. This watch has quickly replaced my Casio G-shock DW5600, which is more than capable itself. If you're in the market for a solid every day dive watch, I don't think you can go wrong with the Seiko Prospex SRP777.
Another feature that is worth talking about is the luminescent index hands and indicators for every hour which are good enough for most dark situations, although it does not make it suitable for deep underwater readings like dedicated dive watches. Also, it has a very nice date window positioned at the 3 o'clock position and an outer ring which rotates in response to a twist on the knurled ring and aligns with an inner ring to deliver data and tachymeter functionality.